Watch Dusko doing his magic of grooming the English Cocker Spaniel. Get inspired by the best. Sometime it is only one idea we need in order to get up and make our world be better and different.
"We all tend to be unique and most of us can really end careers by trying hard to be so. After it's already late, we might realize the ball is never going to bounce back into our part of the court. What we, might, become is ones that make other people's wishes come true, not our own ones. We can even lose our identities along the way. Pity, because our uniqueness is always with us, hidden under a thin layer of pseudo-barriers. Don't wait until is really become to late, awake. NOW! Just DO IT... " Sasha Riess - The Grooming Code

State of the Art Grooming - English Cocker Spaniel Grooming with Dusko Piljevic
typed during Silent Seminar of The Grooming Code project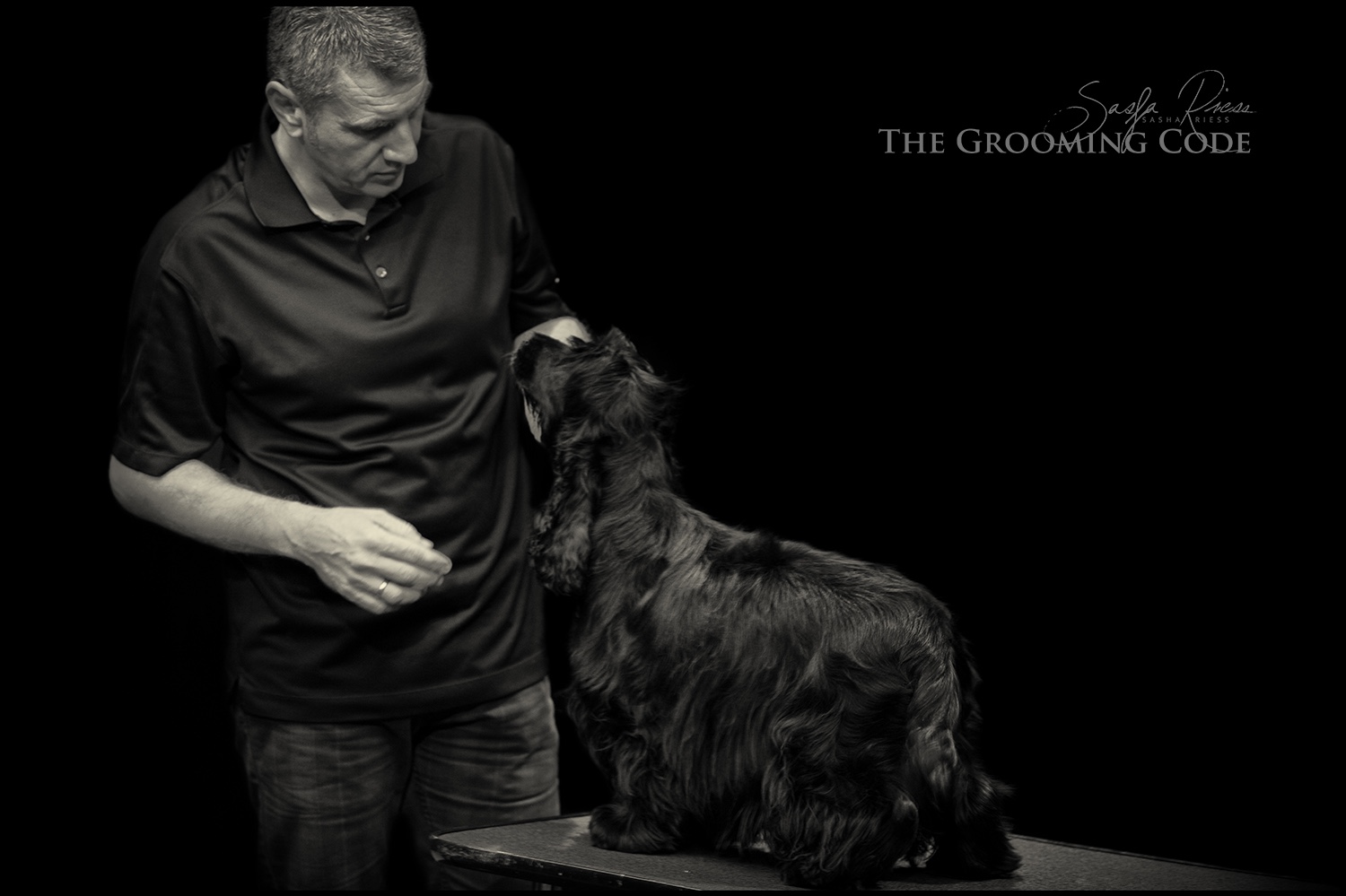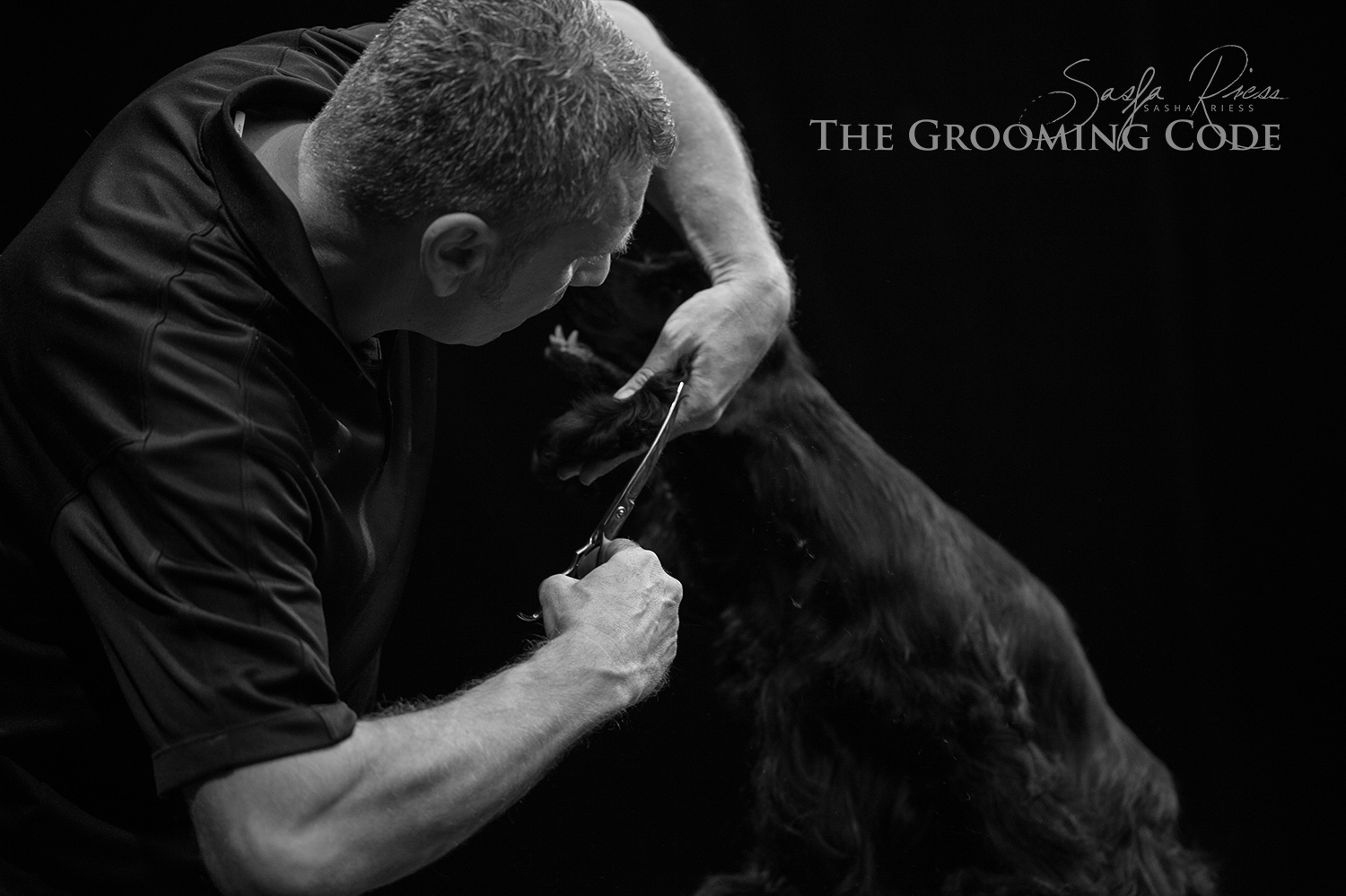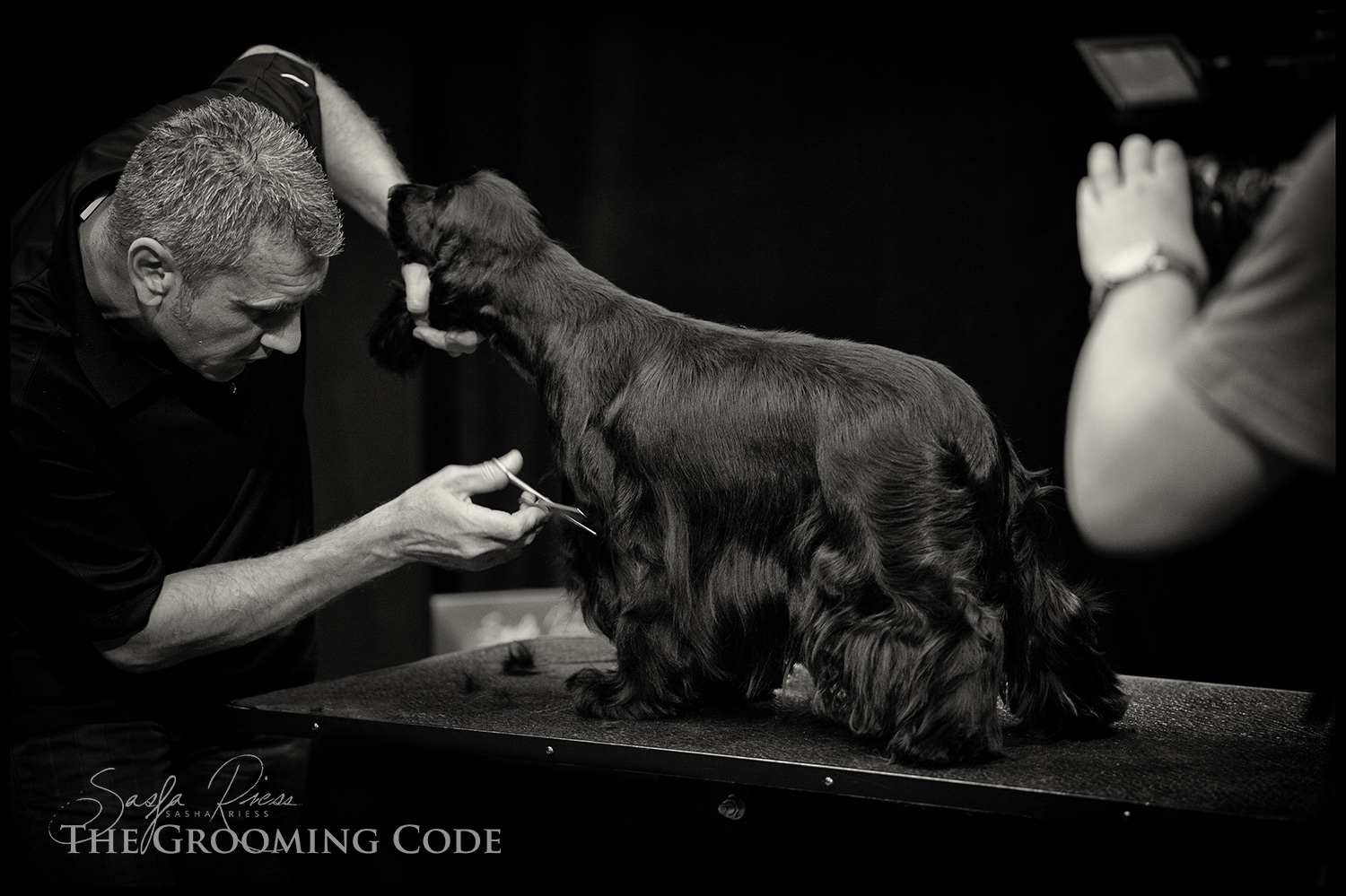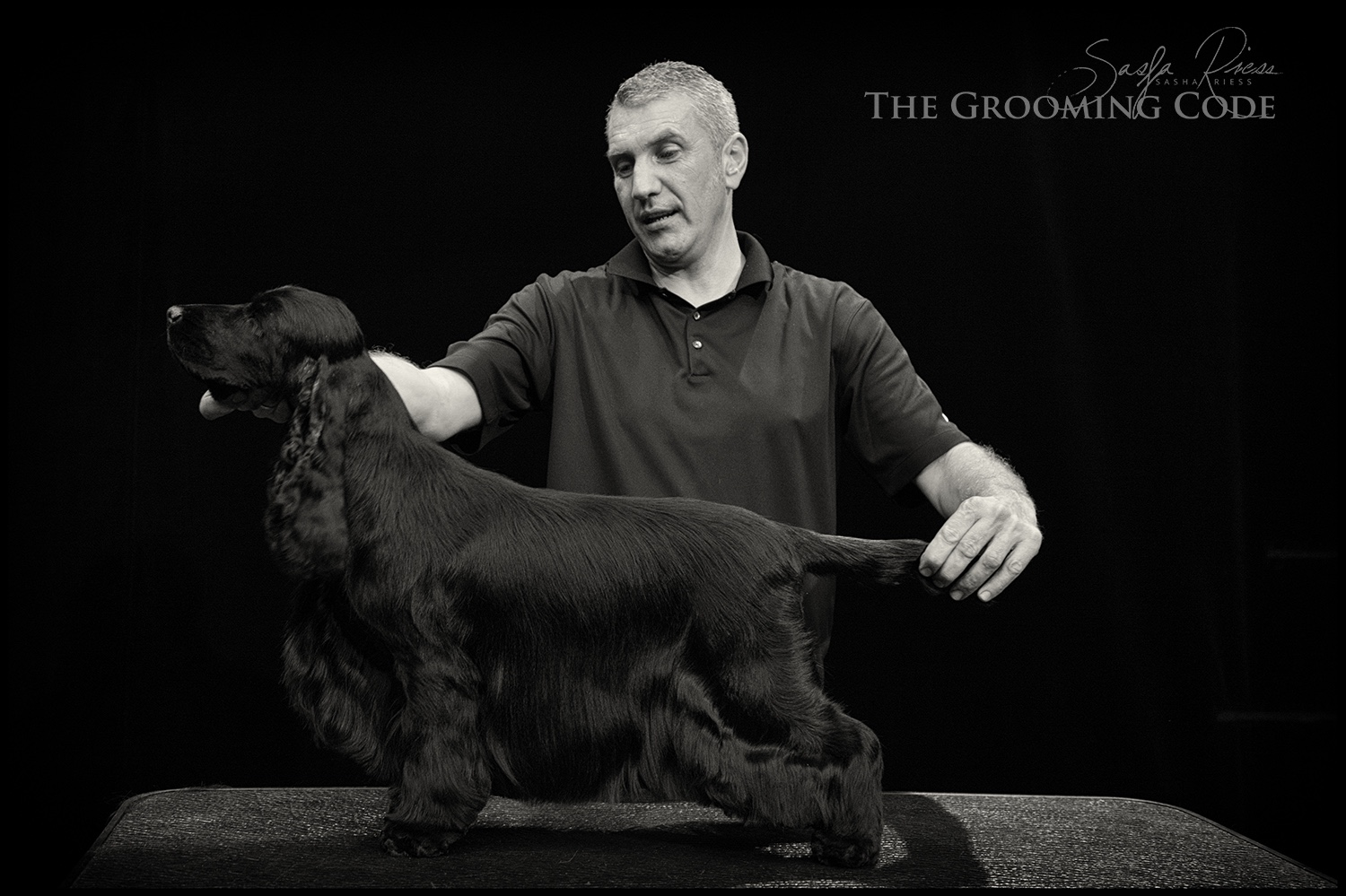 Your Instructor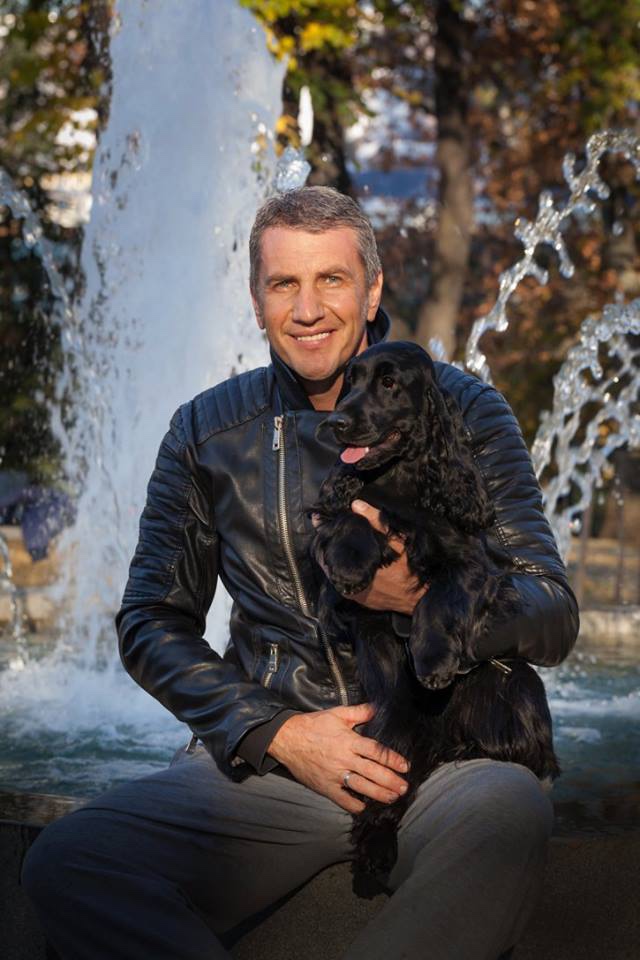 Course Curriculum
Intro
Available in days
days after you enroll
Grooming The Cocker Spaniel with Dusan Piljevic
Available in days
days after you enroll
Q&A with Dusan Piljevic
Available in days
days after you enroll
About Dusko Piljevic
"I have always liked dogs, I got my first one in 1990, a lovely black cocker spaniel puppy bitch…A few Dog Shows were visited, but without much success. But by then I had decided that showing and breeding the most beautiful dogs as possible, would be my goal in life… In 1994, my first show quality cocker black bitch came into my life and we became a great team winning well and developing our craft in the show ring and learning from each other…
After I have finished The Faculty Of Veterinary medecine, I made perfect place for GALLINAGOS English Cocker Spaniels . GALLINAGOS kennel was founded in 1997. And up to the present day I have produced 34 litters. Many of them became Champions of countries all around the World and 17 became International and Multi Champions. Some of them even managed to achieve European and World Champion titles, which made me very, very proud. I'm specially proud that all dogs from my breeding that have been shown in UK, have always been placed at both CRUFT's and The Cocker Club Championship Show.
I had always preferred breeding and showing dogs, to judging them. But I realized I could do something more for the breed by judging dogs - who are not bred by me…and found it so exciting to try to find the best one and the one closest to the breed standard…
I decided to become FCI judge and I successfully passed exams…so since 1998 I have been judging ALL BREEDS in VIII FCI Group. Two years later I passed more exams to become an INTERNATIONAL FCI JUDGE for ALL BREEDS in VIII FCI Group. I have judged at National, International and Specialized Shows in Germany, Austria, Italy, Slovenia, Belgium, Czech Republic, Poland, Lithuania, Russia, Denmark, France and of course in Serbia.
In 2013 , I have succesfully passed my exams for ALL breeds in FCI group VII, so I can judge All GUNDOG GROUP.
In 2014. I was allowed to judge ALL breeds from FCI group V.
Finally, I have passed some more exams 6 sections of FCI group IX :
Section 1 : Bichons and related breeds
Section 2 : Poodle
Section 5 : Tibetan breeds
Section 6 : English Toy Spaniels
Section 8 : Small Molossian type Dogs
Section 9 : Chihuahueno"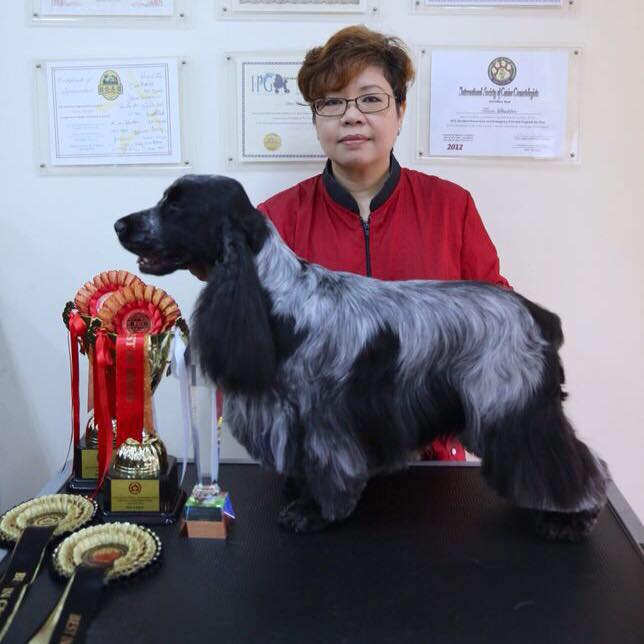 I was pleasantly surprised at Dusko's methods, I would say he is a purist! Not many people would stay away from clippers! I also thin out the ears and throat so was quite pleased to see we did this in common. There are a few things I learned (we never stop learning), and will try. I will thin lower on the ears, past the flews, and see how it looks. It makes sense to try if it will make the dog look more elegant. And Dusko's dog is beautiful. Another thing is the coat king. I have always heard not to use it on show dogs as it breaks coat but having heard and seen Dusko's dog's coat looks gorgeous. I usually use comb with rubber band to remove the undercoat, have been using that old fashioned way since I learnt it 25 years ago! But I'll give the coat king a try. I find Dusko's style of grooming his cockers quite dramatic, in a good way of course. I think I would like to try it! All in all it was a brilliant course. I liked the Q&A session too, and the fact the lesson doesn't end there, and that one can still ask questions via email or webpage. Thank you for organising this grooming code lesson with Dusko. It was a pleasure to watch and learn. Tessie Skudder Icmg